Originally from the New Milton Advertiser & Times – 27/01/2022 – Original article
---
AFTER a two-year hiatus due to Covid, the Ringwood Pedal Car Grand Prix will return this year, it has been revealed.
More than 40 racing outfits will compete against each other on Sunday 10th July, the event's Facebook page confirmed, adding: "After a two-year Covid-enforced hiatus, the British Pedal Car Grand Prix will be back in Ringwood town centre this summer!"
Organised by a team of volunteers including members of Ringwood & District Round Table, it was first held in 1987 and quickly became a fixture of the local events calendar.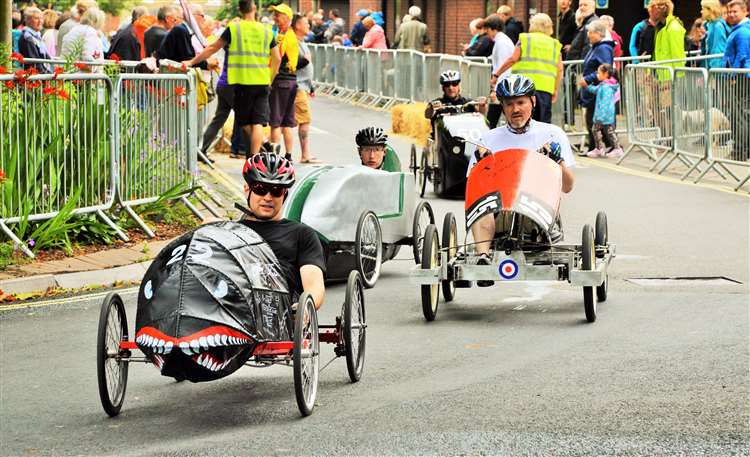 It attracts thousands of spectators and sees teams pedal around a mile-long track. They raise money for charity, with the winner the team which has completed the most laps in two hours.
The pedal car race was an annual event, with Ringwood and New Milton hosting alternately. But New Milton announced in 2019 it would stop due to cost implications, although there are ongoing efforts to revive it.
The organisers added: "Race entries will be opening soon, but we'd to encourage local companies, clubs and societies to get building their pedal-powered racers!
"We would also like to invite any local businesses that would like to support the event by becoming sponsors to get in touch to discuss the opportunities available."